.
Donida farm Equestrian Center proudly presents:
"JOSE  WINTER YOUNG HORSE PROGRAM".
World renown young horse starter and Master horsemen Jose Alejos. Jose will be returning to the Northwest at Donida Farm Oct 15-30, 2017. This two-week plus program  will include a choice of three divisions.
1) "Backing": The backing of horses with no attempts. A clean slate of no education at all. Most owners are able to come for a lesson in the second week of their horses education. Horses are broke to arenas, trails, race track, woods, as a group and by themselves.
2) "The Problem horse"- Horses who have failed backing from previous attempts by others, or has a attitude of: bucking, rearing, bolting, trailering issues, biting striking, bullying etc. An amazing development from start to finish.
3) "Foal training"- 4-6 months of age (or older). Foals halter  training and life lessons along with weaning in a group with same sex. Low stress. Leading, clipping, bathing etc. Mothers may accompany foals during the first week. Love the babies and love them more as they become bigger.
What ever the issue is, we can get it fixed in October.

Our Fall-"Jose Program" fills quickly. This two week session will fill quickly as there is a limited  amount of horses accepted. Jose's method is a very kind, fair way. He is a remarkable rare horseman. You will be amazed as I was when you watch him in action. His training sessions are private, (with exception) to those enrolled.
His methods/bio and testimonials can be found @ WWW.JOSEALEJOS.COM.

Jose comes highly recommended by trainers, breeders, professionals and owners all over the world.  Local references include:

Nancy Free, world class Hunter trainer and owner of Brass Ring Farm.
Carol Hinckley, world class Hunter/Jumper trainer, owner of Brick Road Farms.
Gwen Blake USEF Team dressage competitor/trainer, owner, Donida Farm.
Michele Pestle, World class Event trainer/competitor, out of Bauernhof stables.
Tammy Masters, world class Jumper trainer/competitor, owner Starefire.

Cost of this 2-week session pending  ranges $1,000,- $2,500 includes stall board w/daily turnout at Donida Farm. Horses to arrive Oct 14.
Reserve your spot with 50% down and  Balance with final paperwork due upon arrival on Oct 15. Cash/credit card/paypal or check payable to donida farm
Those interested please contact Gwen Blake for a Deposit to hold your horses spot.
and request the corresponding paperwork..

To Continue……
Jose has been the mentor of Marcos Arriaza for over a decade.  Marcos is based out of Donida Farm and will be available to continue the training beyond this event. Marcus's kindness and soft approach instills a horses confidence whether it be in the general stable environment or a schooling show. You can contact Marcos direct at 951-420-2542, or email at: ana1983isa@gmail.com

Gwen Blake 360-507-9306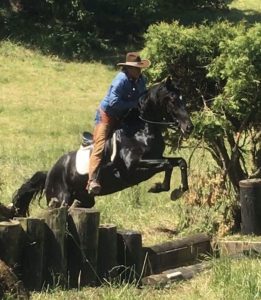 ---
Upcoming Arabian Sport Horse Shows
Arabian Sport Horse Salute with AHA Region 4 Sport Horse Championships, July 13-16, 2017
---
2017 LATE BLOOMERS BREED SHOW HAS BEEN CANCELED.
~~~~~~~~~~~~~~~~~~~~~~~~~~~~~~~~~~~~~~~~~~~~~~~~
Welcome Rebecca Blake!
Donida Farm proudly welcomes Rebecca Blake to the Blake Equestrian Team as Assistant Trainer! Rebecca is a USDF Bronze and Silver medalist with over 31 Regional Championships and Reservess in the past 8 years from Training Level through Intermediate 1. She received the title of National Dressage Seat Medal champion as a Jr/Yr, and has a 3 star rating on CenterlineScores.com. She has participated in clinics with a variety of esteemed instructors such as Andreas Hausberger, Robert Dover, Christophe Theallet, Janet Foy, Jane Ayers, and Dirk Glitz. Rebecca's patient approach pays close attention to the basics of dressage, with an emphasis on correct and effective aids for both horse and rider. Specializing in training and lessons.
Accepting clients now. Contact Rebecca via email at Rebskies@gmail.com.