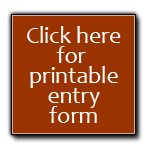 Donida Farm English Western Schooling Shows provide riders of all ages the chance to enjoy a real horse show experience in a relaxed and friendly setting. Classes include Halter & Showmanship, English, and Western classes. Compete in 4 of the 6 shows in the series and you'll be eligible to win one of six Series High Point Championships!
Shows are held indoors in our large covered arena, and we even offer an indoor arena for warm up and schooling.
Next show: April 12, 2014 — ONLINE ENTRIES CLOSED

(Online pre-entry closed on Thursday April 10 at 5pm)
Stabling: Stabling_EW_April

Series Championships
Riders who earn points in a minimum of 4 of the 6 shows 3 of the 5 shows held this season will be eligible to win a Series High Point Award in one of the following divisions:
Rider, 12 & under, Western
Rider, 13-17, Western
Rider, 18 & over, Western
Rider, 12 & under, English
Rider, 13-17, English
Rider, 18 & over, English
Champions are awarded coolers, jackets, and medals. Awards will be presented at the April 2014 show!
Click for 2013-2014 Series High Point Standings through March
2012-2013 Series High Point Champions
Congratulations to our Series Award Winners!
Each of these riders participated in at least 4 of
the 6 shows this season. They have won a Donida
Farm jacket, an embroidered cooler, and an etched
glass medal commemorating their victory!
Western Rider 12 & Under Champion:
Ariana Marquez & Miss Choco Belle
Western Rider 13-17 Champion:
Savannah Crowl & A Spot of Jose
Western Rider 18 & Over Champion:
Jennifer Smart & HDEF Miss August
English Rider 12 & Under Champion:
Callia Englund & Fancy Farrah
English Rider 13-17 Champion:
Courtney Wolfe & Sho Mi Dafina
English Rider 18 & Over Champion:
Amanda Greco & Esperado
Hunter Hack Championship
A high point prize will be awarded to the rider with the most points in the following classes:
75. Hunter Hack, Trot Only (2 – 18″ crossrails)
76. Hunter Hack (2 – 18″ verticals)
77. Intro Hunter Mini Course #1 (4 or 5 – 18" fences)
78. Intro Hunter Mini Course #2 (4 or 5 – 18" fences)
Show Staff
Show secretary: Bonnie Hammond bonnie@bluenine.com
Show manager: Gwen Blake 360-507-9306 (phone or text) gwen.blake@donidafarm.com