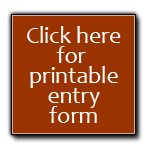 Donida Farm Dressage Schooling Shows provide the opportunity to ride a dressage test in a recognized show setting but with the relaxed and friendly atmosphere of a schooling show. Perfect for riders new to competition or young horses starting their show careers. Readers available if needed. Classes are held both indoors and outdoors. Pending weather.
Classes offered range from Intro Level all the way to Grand Prix, as well as USEA Eventing dressage tests and USEF Western dressage tests. You can also compete in Musical Freestyle in front of a judge or ride a practice freestyle test. We've added a daily High Score award for each show and a series High Score award which will be announced at the final series show in May.
NOTE: Entries will close for the May 3rd show when the show fills, limited ride times available, enter early!! 
***UPDATE ( 4/24/14 9:3o pm) I have to say we are once again having to close our entries for the May 3rd Dressage schooling show section- if you just sent a entry in either snail mail or online in the last day… you MAY be on the wait list- We will need a day to tally up our hours I each day before e accept more then three Full rings.we are already over 100 horses.

Show secretary: Karyn Joy 360.480.3582 horseshows@doublespot.com
Show manager: Gwen Blake 360-507-9306 (phone or text) go410s@aol.com